Cost-Cutting Tips for eBay Sellers
Turn these thrifty tricks into smart habits and boost your bottom line.
by
Danna Crawford
- Nov 23, 2010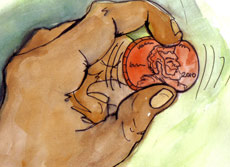 Graphic by
Auctiva.com
In today's economy, being thrifty is not just a virtue, it's also a necessity. Seeking out ways to cut corners and save money makes good sense for all businesses, including eBay sellers. No matter what you are purchasing for your business, it helps your bottom line to take a step back, now and then, and tune into your spending habits as well as your inventory needs.
One way to step toward thrifty habits is to evaluate last year's profit-and-loss statement and any recent receipts, and review the costs associated with the practical, everyday items purchased for your business. By really looking at how much you've spent over the last month, year or quarter, you can identify ways to lower your bottom line.
CLICK TO READ the REST of this article
Share it now!
Be a fan
Pin It