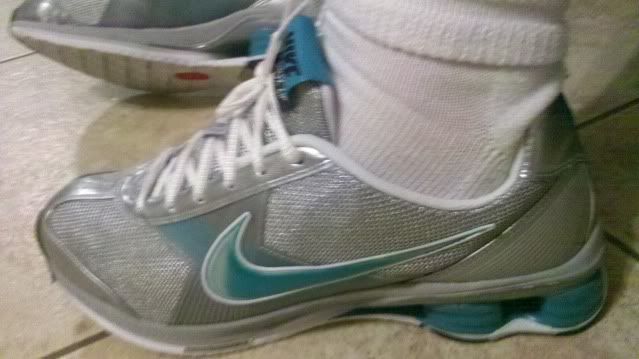 Buying shoes on eBay can be challenging and frustrating at times because of not being able to try them on. Many shoe brands have sizes that run smaller/bigger then the "average" size. Wide and narrow sizes can vary by brand as well.
When I am in the market for shoes and not in a hurry, I will visit my local shoe store and try on the different brands and styles. Recently I was in need of a pair of sneakers and I found a pair I loved at our local shop. They were on sale for about $89.99. I opened up my cell phone to search for the same shoes on eBay and soon discovered I could indeed find them for a fraction of the price.
Once I returned home, I remembered a gal posts her sneakers for sale here on my "speedy bump" now and then so I took a look at her listings first and sure enough, she had the shoes I wanted!
Why pay more when you can find them on eBay at great prices! Download the eBay App on your cell phone and start searching while in the store. Or you could try the Red Laser app which is a bar code scanner and it will search locally as well as eBay.
Try on the shoes locally, then buy them on eBay!
Share it now!
Be a fan
Pin It