Let me Call you Sweetheart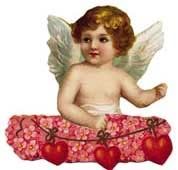 Happy Valentines Day!
I made a video to share using this darling Sing-a-ma-jig I gave husband today and he just loved it!
Hope you enjoy the video as much as I enjoyed making it!
Have an awesome day and know you are loved by me too!
Sing-A-Ma-Jigs are darling singing plush toys for ages 3 and over made by Mattel. I buy them for gifts because I think they are so cute and for kids of all ages! I found some great deals on many at eBay:
CLICK TO VIEW Sing-A-Ma-Jigs ON SALE NOW @ eBay
Share it now!
Be a fan
Pin It