This page is dedicated to everyone that registered for the presentation titled:
eBay Selling, Shipping, Email Marketing, w/Antique, Collectibles & Art Identification
Topics include:
How to sell on eBay

How to market using Email and EDDM 

(Every Door Direct Mail)

Best shipping strategies for all types of items

How to identify and value Antiques & Collectibles
How to market using Every Door Direct Mail (EDDM)
Set up your USPS EDDM or Business Account to get started. Choose the carrier routes on the EDDM Mapping tool where you think your customers live.
The EDDM User Guide illustrates and explains all the steps for choosing delivery routes. Select the right type of mail-piece for your mailing. (source:  – https://www.usps.com/business/every-door-direct-mail.htm )

How to market using Email

Small businesses, eBay sellers and non profit owners are some of the most busy individuals that I know. We're typically wearing multiple hats, responsible for many different roles and responsibilities on top of our own personal lives! And we understand that you don't want to spend your time in an email marketing system trying to send out emails- that time is better spent building a face to face relationship with your customers, members and clients or managing the operations of your online business.

So for those of you who are time starved, we have created a state of the art email marketing product that makes it SO easy and essentially cuts the time you take to create an email in half by giving you an environment that works as quickly and effectively as you want it to.
We have beautiful pre designed email templates that are fully customizable with drag and drop options and in-line editing that allows you to see what you're creating in real time.
We also advanced scheduling options, so you can set it and forget it. Whether you want to send immediately or send later to schedule all of your emails in advanced- you're able to choose the best time for YOU when to invest building and scheduling emails so you can spend your most important time with your customers.
If that's not enough, you can  set up triggered autoresponder emails to automatically send to individual or lists of subscribers to engage with them over time so you're not manually sending emails in a rush.
Time is no longer a concern because you have complete control over that investment within Constant Contact.

Next steps for your email marketing strategies ……..

How to sell on eBay

This workshop does not go into the details on HOW to set up these accounts because it is very easy. The first thing is to go to eBay.com and CLICK REGISTER then follow the steps to set up your account. Then once complete, go to Paypal.com and also click to JOIN and follow the simple steps to create an account. EASY AS PIE!

Everyone has STUFF to sell. The time is now to start sorting your stuff. Research each item on eBay and take a look at the "current market value" of your items. There are a few choices when it comes to researching items on eBay.

The main goal when it comes to research is to be able to understand the:
CURRENT MARKET VALUE
Once you learn about the current market value of your item, you will have a better understanding of how much the item may sell for on eBay.
Take a look at "sold and/or completed" listings on eBay.
2. Clothing and current items I suggest using Terapeak.
3. Antiques, Collectibles and/or rare type of items I suggest using Worthpoint.


Searching for items on eBay has never been easier.

For this example we will type in the search bar:
VINTAGE SHAVING BRUSH

With so many listings, we can adjust the ORDER by clicking on the SORT tab. A drop-down will appear. Now we can switch it from BEST MATCH to LOWEST PRICE first (which we would do if we were shopping on eBay) or to HIGHEST PRICE first when researching.

Next, we can scroll down the page and REFINE our search:

Noticed the "Refinement" features on the lower left of the page. SCROLL DOWN till you see MORE Refinements.

This is where you can click or check the boxes for SOLD and/or COMPLETED LISTINGS.
When you adjust, you may see a POP-UP box appear as shown below.

We can now narrow it down to our desired type of information. In this situation we are seeking out the CURRENT MARKET value on a VINTAGE SHAVING BRUSH.  I prefer to view COMPLETED so I can compare SOLD and UNSOLD items.

Next it will bring up all the completed "Vintage shaving brushes" found on eBay in the last week or son. Now I can learn about WHAT SELLS and WHAT DOES NOT SELL best on eBay.
If it's in GREEN it sold. Black or Red means it did not sell. We can learn from BOTH the sold and the unsold listings.


When you spot a high selling item compared to your own, click on SELL ONE LIKE THIS to start the listing process.


Ebay will place the item in the same category and you can adjust the title as needed. Remember : BAIT ON THE HOOK. Every word should be a searchable keyword in your title.


Next, type in any flaws in the Condition Box.
ADD PHOTOS direct from computer OR skip this part to add photos later from your smart phone.

No matter how you add your photos once they are in eBay you can EDIT them very easily as needed.

Fill out all item specifics as needed and describe the item.

When you are in the description box you can switch it to ADVANCED editing. This will allow you to adjust the size of the font. Visit my eBay store and take a look at any of my listings to see how I have mine listed. Check the description box and see how I follow my own suggestions. www.AskDanna.com

Next you decide based on your research if you want to list an item on ebay as an auction or a fixed price.

NOTE: You can add a BUY IT NOW to an auction listing if desired.  Auctions can run 1 to 10 days. Fixed price listings can run as long as 30 days and can include a "Good Til Cancelled" option.
You can also SCHEDULE listings to go live in the future if desired.  There is a 10 cent fee for that feature.

Put in the weight and measurements and choose Package or thick envelope. You can check the box for FREE shipping if desired and pick a type of shipping. For listing I suggest using USPS Parcel Select Ground just to get the item listed. You can decide later HOW you will ship but for now this will work fine.  (with items over 10 pounds you may want to adjust these choices)
NEED A SHIPPING SCALE? click here to price them on eBay.


SAY YES to the Global Shipping Program. If you want to learn more about eBay's global shipping program, I have more details in another post along with a video @ https://powersellingmom.com/ebay-shipping/ebays-gsp-global-shipping-program/
Finally make sure the zip code is correct where your item is located.

Now you can SAVE IT, Preview it or LIST IT!  Come back later and find it in your DRAFTS.

When an item SELLS on eBay you will receive an email. Plus it will be posted in your message section on the dashboard of your eBay account. Sweet sound from a cell phone is CHA-CHING!
However a better sound is MONEY! When your item has been paid for. NOW it't time to ship!

Best Shipping strategies for all types of items

Order free supplies @: USPS.com
Shipping Supply Check-List

Bubble Wrap (BubbleFast.com)
Tissue Paper
Plastic bags
Boxes –  FREE boxes!Dollar Store – Walmart – Publix

When you click PRINT SHIPPING LABEL as show above, a new window will open, as shown below, showing you all the shipping details. The important part of this is to click on COMPARE DELIVERY SERVICES. You actually have this option from both USPS and FEDEX.


Now you can compare all the choices. Very important to put in the actual weight of each item and the measurements of the box.  Now you can see which type of shipping will be the most economical.
NOTE: Media mail is ONLY for media items.

Postage paid by PayPal
Prints on 8.5×11 Paper
Cut / Trim edges
Securely Tape

Need help?
CALL EBAY 1-866-540-3229
Or fill out my CONTACT FORM and I will email you back ASAP.
My services include:
eBay Consignment
Setting up an eBay Store
Basics of Selling
Marketing
Email /Social Media Consulting
How to identify and value Antiques and Collectibles.

Thanks to Worthpoint!
Take a look at the value found on that shaving brush! WOW!

 Download a copy of the handout: ABOUT WORTHPOINT 
[purchase_link id="2130″ style="button" color="blue" text="CLICK TO DOWNLOAD"] (IT IS FREE by the way)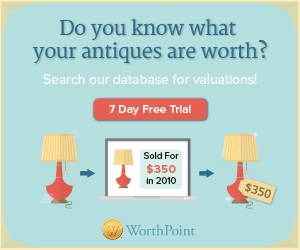 Thank you for attending our special workshop. It was awesome having Will join us and share his experience with building Worthpoint. The best of the best research tools for eBay sellers like myself!

Be sure to check the EVENTS page for future events and the USPS – https://powersellingmom.com/usps page for dedicated postal events.
All the best to your eBay selling success!